Follow Us:





Complete air conditioning, heating, boiler, residential ductless heating and air conditioning and water heater
installation and service in Abington Pennsylvania and the surrounding communities.
* Montgomery County, Bucks County and Delaware County *
Contact an HVAC Specialist Today: (215) 350-6594
Visa & MasterCard accepted · Family owned and operated since 1999!
Financing available through Kilowatt Financial - Flexible Loan Terms = Affordable Payments
New HVAC Discount Coupons For 2017 Are Now Available!

Joe and his son came out to assess the situation after I was abandoned by another so called HVAC professional. Quallet HVAC was professional, timely, fairly priced and the installation was done exactly as they described. I am thrilled with my Fujistu minisplit and would recommend Quallet to anyone. THANK YOU!!!
Came out quickly for an estimate when we were in a tight spot for our new house that we were buying. He was able to get the heater done that same weekend in time to pass an inspection. He even took the extra effort to install a chimney liner so as to avoid being pegged for that when reinspected. The work was extremely professional and done in a timely manner. We had the chance to use our new heater this week and have to say it does a wonderful job. Finally I wanted to say that I was extremely impressed that he took the extra mile to get a permit in this area to help us out and stay within a reasonable budget trying to meet the demands of our U&O. Thank you for your help in making this house our home!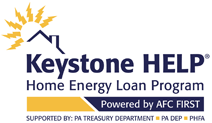 As a
father-son dealer with over 45 years of experience
, we continue to strive for 100% customer satisfaction. Ask your friends or neighbors about us. We most likely have provided quality heating or cooling services for them or someone they know.
As the business owner, I am personally present on every installation that we do.
Quallet HVAC offers your family or business in Montgomery County, Bucks County, Delaware County, and surrounding areas the best products and services combined with a level of customer service that will exceed your expectations.
Call Quallet HVAC for a free in-home analysis. Our father-son installation team will design a system around your specific needs and budget, making sure the equipment is sized properly for peak efficiency. We will gladly answer any questions and make sure that you are adequately informed of the equipment, accessories and financing options that are available to you. Thank you for visiting Quallet HVAC, and we look forward to serving you!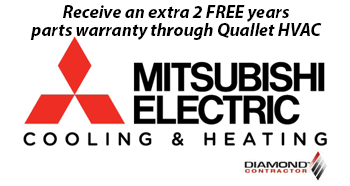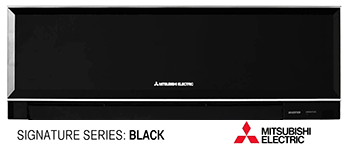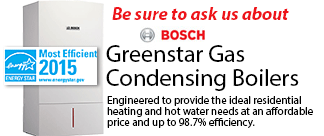 Joe and his team were excellent from beginning to end! Joe was very knowledgeable in diagnosing the issue we were having with our condenser and laid out our options clearly (we decided to replace our condenser). During installation, his team was courteous and tidy, and it was clear that they took pride in their work. I would gladly recommend Quallet HVAC to my friends.
I highly recommend Joe and the Quallet HVAC crew. They do an exceptional job for reasonable prices. We have used them multiple times to service and repair our heating and cooling units and have been nothing less than impressed with all of our experiences. When our AC unit broke over the summer, Joe and his team came out to fix it right away. Most of the other places we called couldn't even come out for weeks because it was such a busy time, but Joe knew we had a new baby in the house and did everything he could to fix our problem quickly. And, his price was better than any other price we found! Quallet has also done a great job servicing our HVAC units and making sure the house is being heated/cooled as efficiently as possible. Besides having very comeptitve prices and doing excellent work, Joe and his team go above and beyond whatever service they are there to perform -- for example, they offer money-saving tips for heating/cooling our home and identify simple ways to get the most out of our HVAC units between tune-ups. I can't say enough good things about Quallet. They are knowledgeable, trustworthy, and reasonable and I will certainly continue to use them in the future.
Residential & Commercial HVAC Installation
Residential Ductless Heating and Cooling
Mitsubishi Diamond Dealer
High Efficiency Heating and Cooling
Wall Mount Boilers and Hot Water Heaters
We Service All Makes & Models
High Efficiency Boilers
Professional Installations & Repairs
Emergency HVAC Service Available

Home HVAC Installation and Service
Heat Exchangers and Heat Pumps
Competitive Pricing
Low interest loans
Loans Through State of Pennsylvania
AFC First
BPI certified
Mitsubishi Mr. Slim Split Systems
Equipment Retrofit & Replacement
Areas We Provide Service To